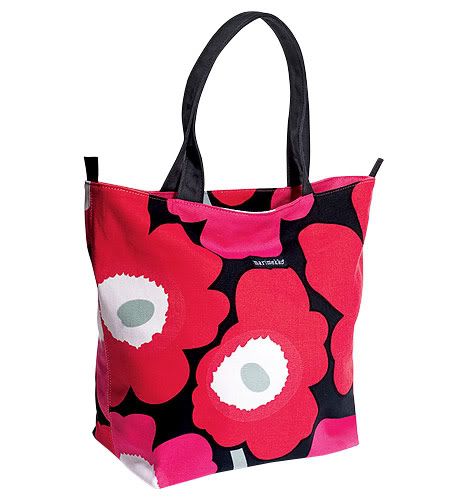 How darling is this tote from Avon?

It was designed by Marimekko® exclusively for the Avon Breast Cancer Crusade. It's 100% cotton canvas with enamel pink-ribbon-motif zipper pull. The size is 16 1/2" L x 13 1/2" H x 6 1/2" D.

100% of the net profits ($6.24) will be donated to the Avon Breast Cancer Crusade.

At $10, I think this is a fabulous deal!
My Avon rep, Valeri, is always so nice to let Sasha Says readers use a free shipping code! Please follow these steps so you can use the code and give Valeri credit.


1. Visit Valeri's site to make her your default rep
2. Log into ebates to get 5% back and go through them to get to the Avon site
3. Once the Avon site pulls up again, you should see Valeri's name near the top of the site
4. Choose your products and then use code FSANY or REPFS to get free shipping
Happy Shopping!