So excited to share the cover for THE ENDING I WANT by Samantha Towle. This book
releases on May 10th and I can't wait to read another Towle masterpiece!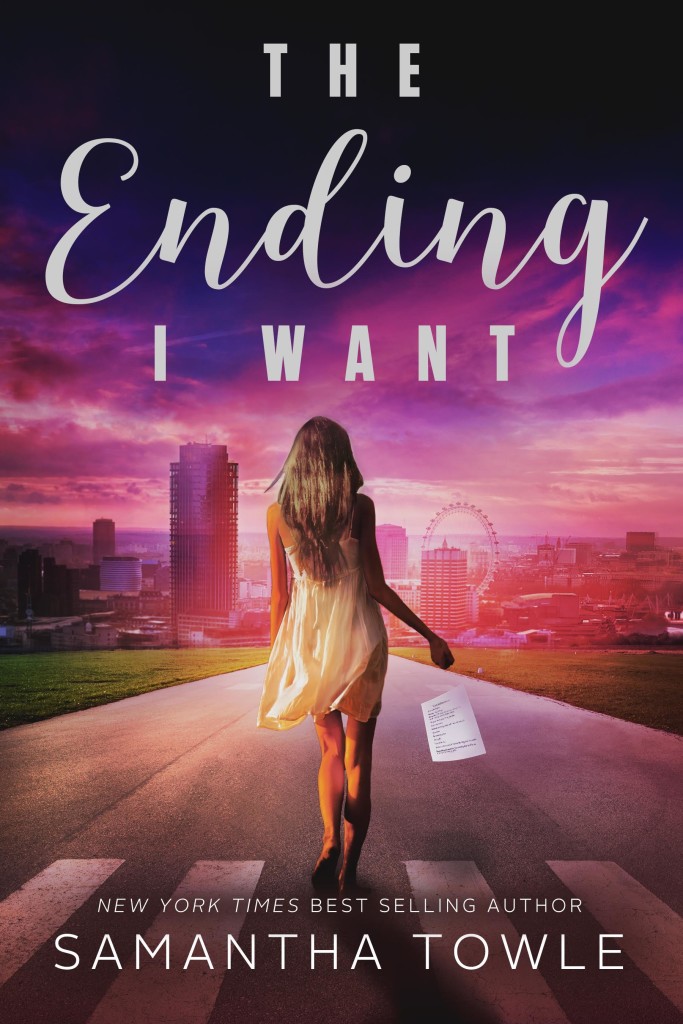 Taylor Shaw had the perfect life—until she was sixteen. That was when everything changed. From that moment on, life went from bad to worse…to the worst. After recovering from a brain tumor, months later, she suffers the tragic loss of her whole family. Since that fateful day, she's been coasting through life.
Now, the brain tumor has returned, and Taylor decides she's had enough. She's going to take her fate into her own hands. No more hospitals. No more surgeries. No more anything. She's going to join her family. It's her decision. What she longs for. The ending she wants.
She just has a list of things to do before she goes. First, go to England. Second, kiss a stranger…
Only, Taylor didn't expect Liam Hunter, the stranger—with his handsome face, his six-foot-three of gorgeousness, and his oh-so-hot English accent—to change things. To change her. To change the ending she wanted.
What is a girl, who is standing on the edge of nothing, to do when offered the chance of everything?

Release Date: May 10, 2016
New York Times, USA Today, Wall Street Journal and international bestselling author Samantha Towle began her first novel in 2008 while on maternity leave. She completed the manuscript five months later and hasn't stopped writing since.
She has written contemporary romances, THE MIGHTY STORM, WETHERING THE STORM, TAMING THE STORM, TROUBLE, REVVED and REVIVED.
She has also written paranormal romances, THE BRINGER and the ALEXANDRA JONES SERIES, all penned to tunes of The Killers, Kings of Leon, Adele, The Doors, Oasis, Fleetwood Mac, and more of her favourite musicians.
A native of Hull and a graduate of Salford University, she lives with her husband, Craig, in East Yorkshire with their son and daughter.