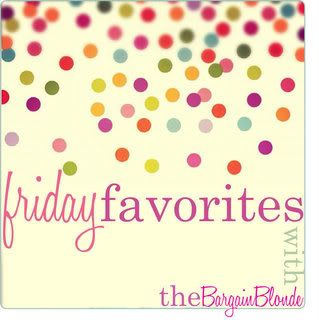 Today I'm linking up with The Bargain Blonde for Friday Favorites. I'm going to another Favorite Things party this weekend and am trying to decide what to take so I've already got favorites on the brain today!
Favorite Nail Polish of the Summer
you knew I'd name a nail polish, right? :-)
China Glaze Surfin' For Boys
from the Summer Neons collection
(photo by me)
I am currently sporting this on my toes and loving it. If you've ever tried neon polish, you know it's pretty hard to work with. But China Glaze really hit it out of the park with their
Summer Neons collection
- these apply like a dream and are gorgeous.
Favorite Alcoholic Beverage of the Summer
I discovered Wild Black Blackberry Lager in NM on vacation and I'm in LOVE. Head over heels- so so good. I also love Wild Black's cousin Wild Blue, and google just told me that there's a sister.... Wild Red (raspberry)! Gotta find that one too.
Favorite TV Show of the Summer
Yay for Big Brother! I always look forward to this show in the summer. I did watch the premier and I'm not sure I have a favorite yet. If we do an office pool, you know I'm sure to draw Wil based on my track record of randomly drawing the flamboyant ones. (Not that there's anything wrong with that!)
Favorite New Beauty Product
NYC Grand Central Station Top Coat ($2 at CVS)
(photo by me)
I'm usually shouting my love for Seche Vite from the rooftops.... but for $2, this just can't be beat. I've been using it for over a month and still love it. Since I change my mani every other day or so, a low-priced topcoat is much more economical.
Do you have any new favorites I need to know about?